Babylonstoren
Babylonstoren is a typical an authentic Cape Dutch farm, with vineyards,orchards,and traditional buildings,all surrounded by the beautiful and majestic mountains of the Drakenstein Valley.It has an exceptionally well–preserved buildings dating from the period of abou 1690.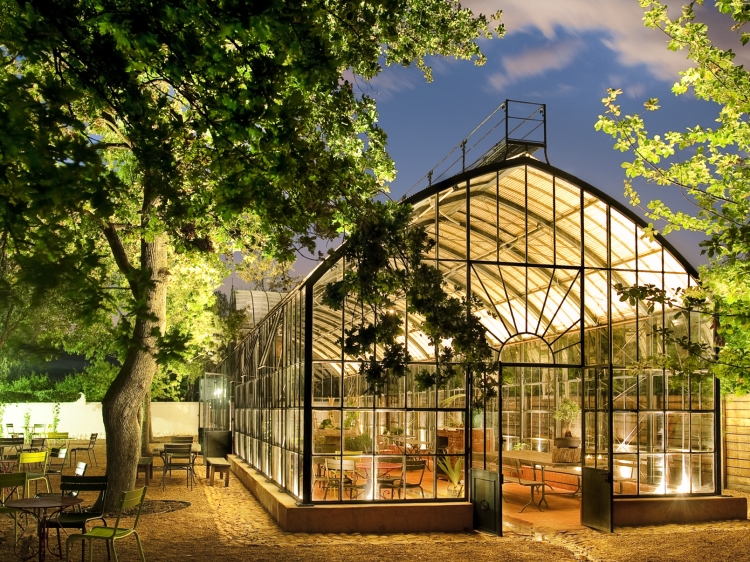 It has its own fruit and vegetable garden, with a wide botanical diversity, that supplies its remarkable restaurant.Guests who stay at the exclusive farm hotel,gain access to the entire farm, plus its other facilities like a spa and gym.
The aim of Babylonstoren is to have guests feel the simple daily rhythm of the farm.The days are intentionally unscripted,leaving time free to do as you please
Location:   Cape Town Winelands
Best time to visit:   Any time
Approximate per night rate :  Roughly $496  per room per  night
Activities:
Wine tasting, Walks, Spa,Culinary
You can stroll through the orchards, or through the fruit and vegetable garden .Possibly pick your own salad or enjoy a meal in the superb restaurant.A massage in the spa after lunch? Or a stroll along a clivia lined stream?
Swim in the farm dam,sundowners at a picnic spot,read, in summer in a hammock strung among tree trunks,in winter curled up before a fire,sample some wines grown on the slopes all around the Simonsberg.Possibly the  best wine growing area in all of Africa.
Our guest suites echo Cape Dutch farm buildings.
The bulding style developed in the Cape Colony of the 17th and 18th century,is still used to day at Babylonstoren.The thick outer walls,are whitewashed and decorated with ornate gables and thatched roofs.The Interiors are cool in summer.In winter they have open fireplaces to warm the cottages.
Some of these buildings have been converted into guest accommodation, while a disused kraal was turned into our restaurant, Babel.
Limited guest accommodation is available.  We appreciate  the original architecture of the Drakenstein Valley, and  also want to reflect its fine craftsmanship.
The garden at  Babylonstoren,is at the center of the farm.
It was inspired many years ago,by the Company Gardens of the Cape,located in Cape Town.
Spanning eight acres, the Babylonstoren garden is formal in structure.  Every one of over 300 varieties of plants in the garden is edible and it is grown as biologically as we can.
A huge variety of fruit, vegetables and herbs are grown,bordered by espaliered fruit trees and both are intersected by walkways.
Exotic granadillas, ginger, cardamom, pineapples, dragonfruit, vanilla, guavadellas and a lot more.